Reading Time:
2
min
Here the two brands sparking a green-revolution in the ski industry
A B corp French ski clothing company with a target to become carbon neutral by 2030.
They intend to do this by wiping out fossil fuel in every aspect of their business: from source materials to packaging, by way of all travel and shipping.
Their commitment towards a sustainable and transparent supply chain has made them trace where changes need to occur, helping them forge stronger ties with their main factories to set higher targets.
In 2018 they travelled to Taiwan and China to retrace every step of the manufacturing process: from the recycling plastic bottles up to the snow jacket. Check out their video here.
In 2017 they traced their organic cotton t-shirt production from start to finish in Turkey.
Check out their: Plan to use factories that are carbon neutral by 2030
Meet WNDR:
The first compostable skis with an alagal core.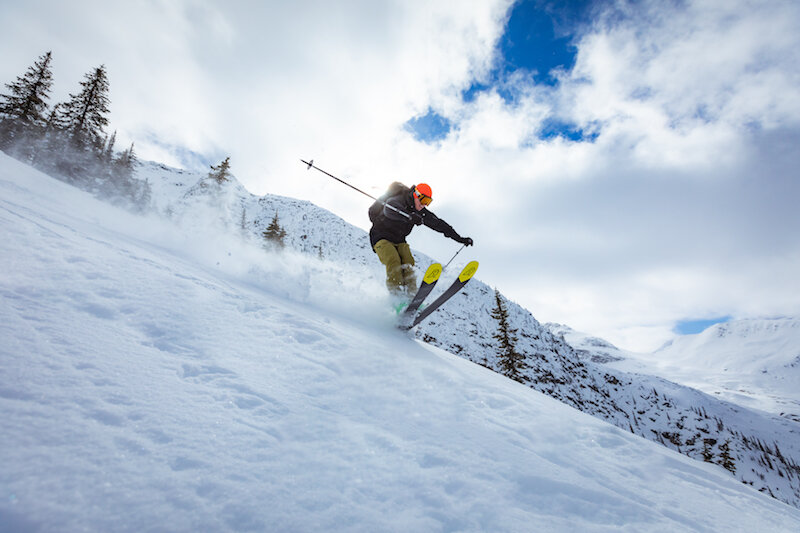 WNDR Ski's
Their mission is two-fold:
to work to decrease petroleum-based composites in the skis
to increase downhill performance without adding weight.
Founder Matt Sterbenz explains how his idea was to innovate the ski industry by scrutinising the materials: "We started to dissect everything that goes into a ski, really nitpicking how it all looks. It became astoundingly clear to us at the time how narrow the supply chain is. There just isn't nearly as diverse a supply chain as there are brands available to consumers."This endeavour led him to Checkerpoint, the parent company responsible for developing the algal oil that replaces the petroleum filling in skis. Today, WNDR is truly sparking a green revolution in back-country skiing, designing skis with performance intent whilst using greener materials.
Their pioneering model "intention 101" has already made headlines. But that's not all, the company has already begun research into materials that can completely eliminate fossil fuel-derived polyurethane products from the entire ski construction. It also has plans to create to re-mold old skis, creating a circular framework—currently over 4 million skis end up in landfills.
WNDR is the example of innovation meets green revolution and wonderful design. Bravo.
Article by: Isabella Cavalletti
WNDR skis strength/weight ratio in comparison to competitors