Reading Time:
< 1
min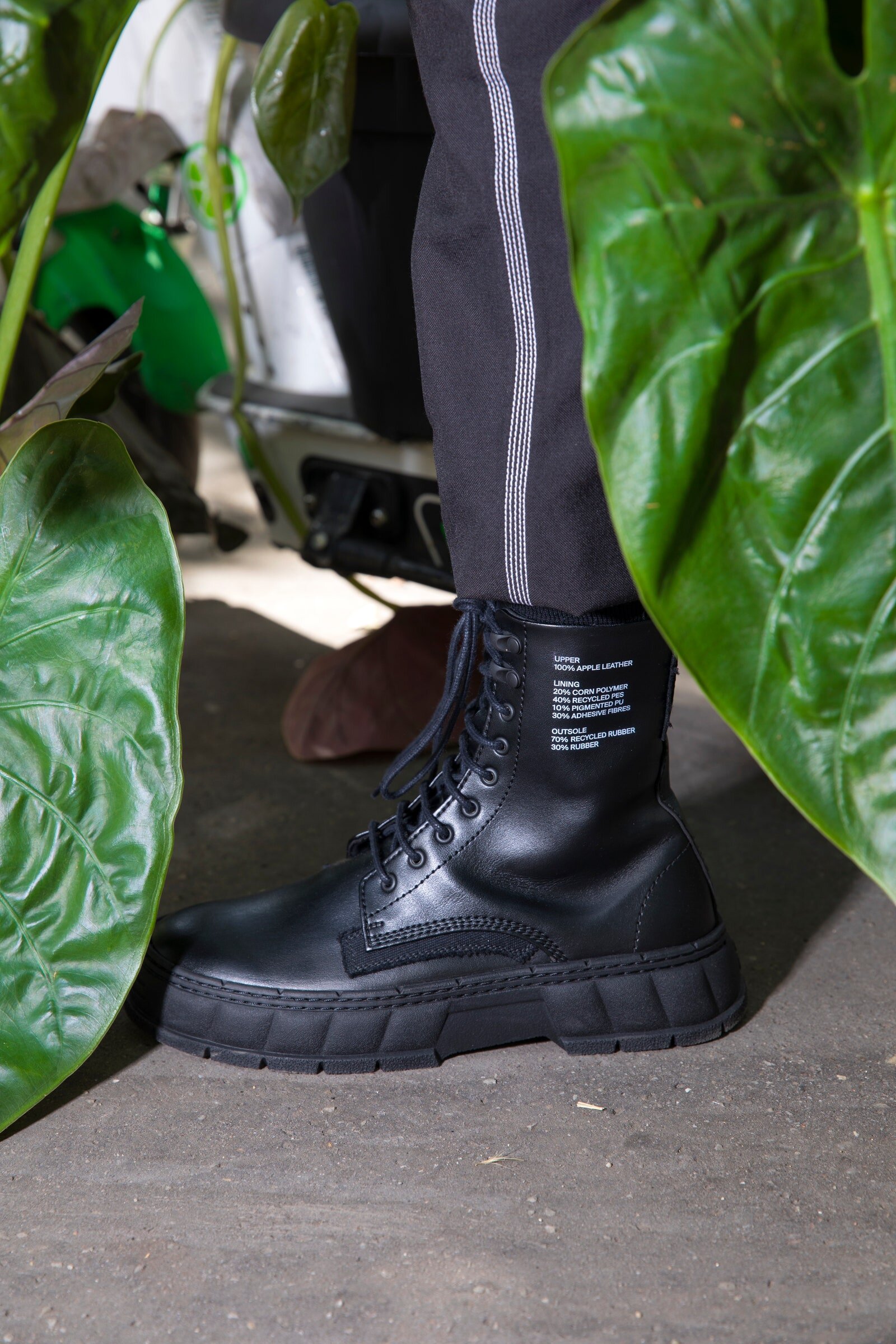 Viron is the most recent brainchild of Parisian designer Mats Rombaut, blending his iconic futuristic design with practicality and sustainability. Viron's beliefs: for the planet, the animals and people, makes his brand 100% vegan/PETA certified and his supply-chain fully circular —all the materials are recycled.
The name itself is inspired from the French and English word "environment"—viron.
"WE LIKE TO THINK OF THE EARTH AS OUR HOME, AND TREAT HER JUST LIKE THAT. WE USE AS FEW NEW MATERIALS AS POSSIBLE AND CREATED A SYSTEM WHICH IS BASED ON REPURPOSING THE WASTE OF OTHERS"
The Materials
Unlike any other boot brand, Viron's footwear is almost entirely made from upcycled, recycled or natural materials.
Upcycled army bags and tents from a military overstock factory: for combat boots
Wax Pet suede: from recycled PET bottles, up to 13 bottles per pair of shoes
Apple skin: vegan leather from food waste from the apple juice industry in Northern Italy—up to 60% bio-based.
Corn leather: made from corn husks, a by-product of the food industry
Recycled rubber & canvas
Natural plant dyes
Closed Loop
Viron will take your old pair of shoes back and recycle themselves the sole, closing their own loop in their supply chain.
Transparency
Viron is striving to manufacture products with the most innovative bio-materials currently available. As well as showing their customers the people behind their production process.
Viron is making sustainability young and cool.