Reading Time:
2
min
The Thabo Mbeki Presidential Library in honour of the second of South Africa's second post-apartheid president, and will celebrate ancient and contemporary African history.

The challenge to design this 5,400sqm project was taken up by Adjaye Associates. The studio is opting for locally sourced mud and stone as well as native wood species to create an eight-domed structure similar to traditional African granaries. Each dome will have geometric ceiling windows for natural light. The entire space will be home to: a library, a research centre, a digital experience space, a women's empowerment center, a museum, seminar rooms, reading rooms, an auditorium, exhibition spaces and a cafeteria.
"The architecture of the Library taps into the collective memory of the continent through the establishment of a new historical centre for African consciousness in which knowledge, education and sustenance are nurtured in the representation and intelligence of the continent." — David Adjaye
why buildings should become more sustainable:
From now on the construction industry must be held accountable for their emissions.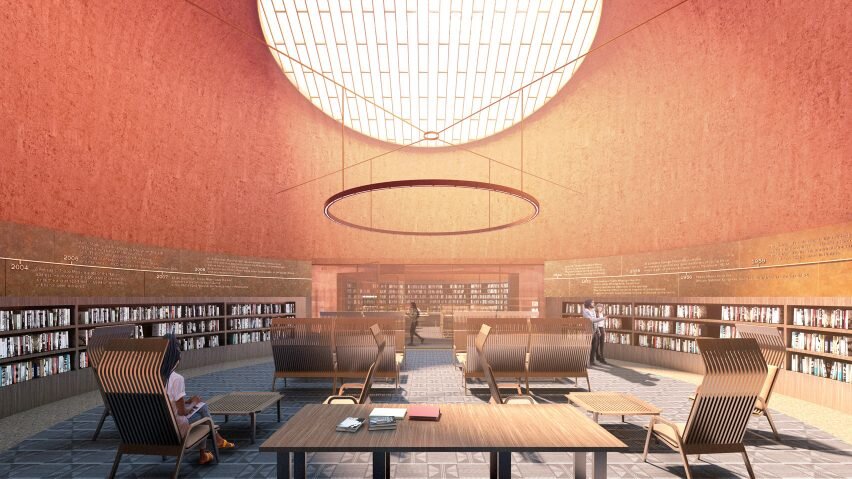 Adjaye studio knows this, and is attempting to reduce the building's carbon footprint as much as possible. Celebrating African architecture and ancient practices the design returns to earth-rammed walls. A technique both sustainable and carbon neutral.