Reading Time:
2
min
As heat intensifies certain regions are getting hit by water scarcity. Architecture graduate Henry Glogau has designed a portable distiller that uses solar energy and is completely modular. Glogau created a prefabricated version, as well as instructions on how to build your own with readily available materials and context—eg. a plastic bottle can be used as a funnel.
The design uses the same principles of the water cycle: evaporation, condensation and precipitation.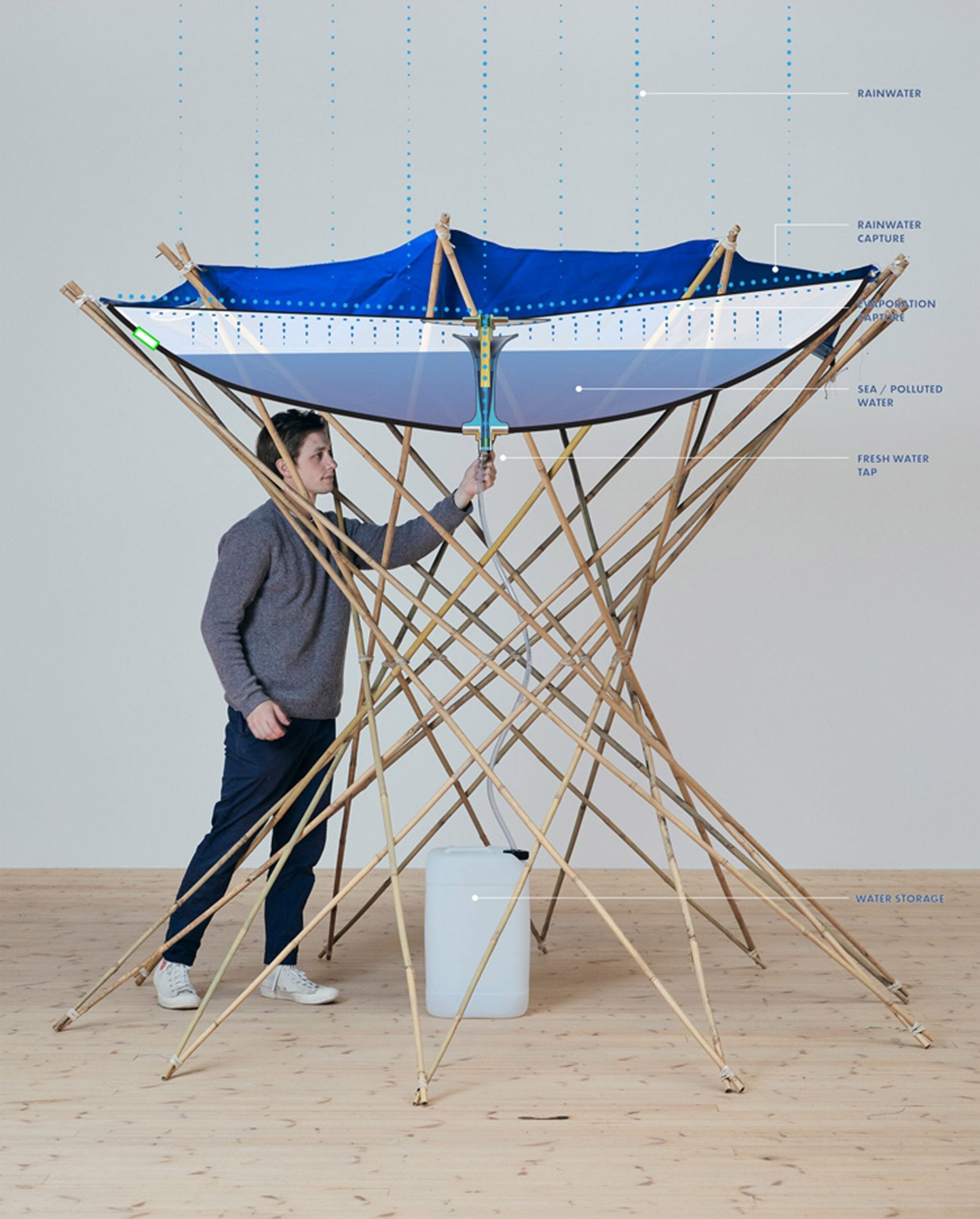 Evaporation:
Seawater or polluted water are poured into the bottom canopy, made from heat-absorbent plastic and warmed by the sun, this causes pure wate to evaporate out while salts/pathogens are left behind as they are too heavy to evaporate.
Condensation:
The clean water vapour then condensates into droplets on the canopy's transparent plastic top layer, which has "leaf-inspired microgrooves" that channel the water into the centre of the structure where it drops into a collection funnel.
Precipitation:
The final result! Fresh, pure drinking water
One circular canopy can purify up to 18 litres of undrinkable or contaminated water in just 12 hours.
"Solar distillation is similar to the hydrological cycle that we know well – the evaporation of water by the sun, which condenses into clouds and precipitates through rain." Henry Glogau