Reading Time:
4
min
The word sustainability refers to the possibility of satisfying our needs without compromising the needs of future generations. This concept is based on three pillars – environment, economy and society – and in wine this translates through certified sustainable, organic or biodynamic wines.
Pesticides, fertilizers and chemical herbicides, or rather, synthetic, have been used in conventional agriculture for decades, to defend crops from pests and to provide the nutrients that the vine needs. The massive use of pesticides in agriculture is not only highly polluting, but also impoverishes the soil, kills the microorganisms that populate it and disrupts its structure, causing landslides, erosion, and water retention difficulties. This creates a vicious circle in which more and more products are needed to make a destroyed soil fertile again. Pesticides are deposited on grapes, on the ground and penetrate the aquifers.
Another article you might like: 3 Reasons Why Flexitarians Are Changing the World
As if that were not enough, there is no body of government that ensures the real sustainability of wine. Many wine brands declare themselves eco-friendly but that doesn't equate to being green. We would even equate this "self-declaration" to greenwashing.

So, how to enjoy a good glass of wine while remaining faithful to our principles and the planet? Let us outline the steps for you!
What Exactly Is Sustainable Wine?
"There's a lot of confusion about what sustainable, organic, and biodynamic wines mean," says Meraviglia Diego Meraviglia, president and director of education at the North American Sommelier Association. "They often get mixed up and are used interchangeably, but they actually mean very different things."
According to Meraviglia, whether a wine is considered sustainable depends on the farming and winemaking practices that vineyards follow. To be certified as sustainable, wineries and vineyards must meet certain eco-friendly standards, that run the gamut of composting waste to make fertilizer, conserving water, and reducing energy consumption and pesticide use.
We can mention LIVE, a nonprofit organization that certifies sustainable wine, depending on records for biodiversity, irrigation and fertilizer use, records of energy use and greenhouse gas emissions, as well as water management and employee health and safety. Other non-profit organizations that certify sustainable wines include California Sustainable Winegrowing Alliance, LODI Rules, and SIP. 
Another article you might like: Solar and portable distillers can purify water anywhere in the world
What Does Sustainability in Vineyards Look Like?
In Sonoma, California, there's Benziger Family Winery, one of the most sustainable vineyards in the U.S. The vice president of trade relations, Chris Benziger, declares that one of the ways to practice sustainability is by including more biodiversity. For example, Instead of spraying Roundup (a pesticide) to kill leafhoppers, they created a particular type of insectaries [plants that attract pests to keep them off crops], have birds to keep pests down, and they also use a water-saving system that allows water to purify itself naturally. "We filter our wastewater through constructed wetlands filled with diverse plants that scrub the water within the roots of the plants, purifying it. The water then collects in a second pond, where it is distributed throughout the property. We have recycled millions of gallons of water in this way.". 
Another article you might like: Biodiversity Loss Is Our Loss Too
How Is This Different from Organic and Biodynamic Wine?
Here's what's confusing: many sustainable wineries also follow organic and biodynamic farming practices. But not all organic or biodynamic wines are automatically declared sustainable.
The only body that can issue certified organic labelling on wine bottles is the United States Department of Agriculture (USDA). To be certified USDA organic, the grapes used in the wine and the wine-making process must be organic; that means that not only are the grapes to be grown without the use of pesticides or GMOs, but everything that goes into the wine (such as the yeast used for fermenting) must be organic, too. According to Meraviglia, this means that the quality of wine suffers, because to make wine you have to do a lot of man-made things, but we think that's worth it.
On the other hand, biodynamics is a holistic farming practice developed in the 1920s by Austrian philosopher Rudolf Steiner. Based on the different phases of the moon, Biodynamics brings organic farming to the spiritual level. "You harvest grapes when the moon is in a certain position, and it [is believed to have] a direct effect on the wine's character and behaviour. While [as said] biodynamics deals with the spiritual level, organic stops at the farming level," Meraviglia says.

Demeter Association, Inc., is a nonprofit organization that certifies the biodynamic practices of vineyards and wineries, that must meet the strict standards set by the Association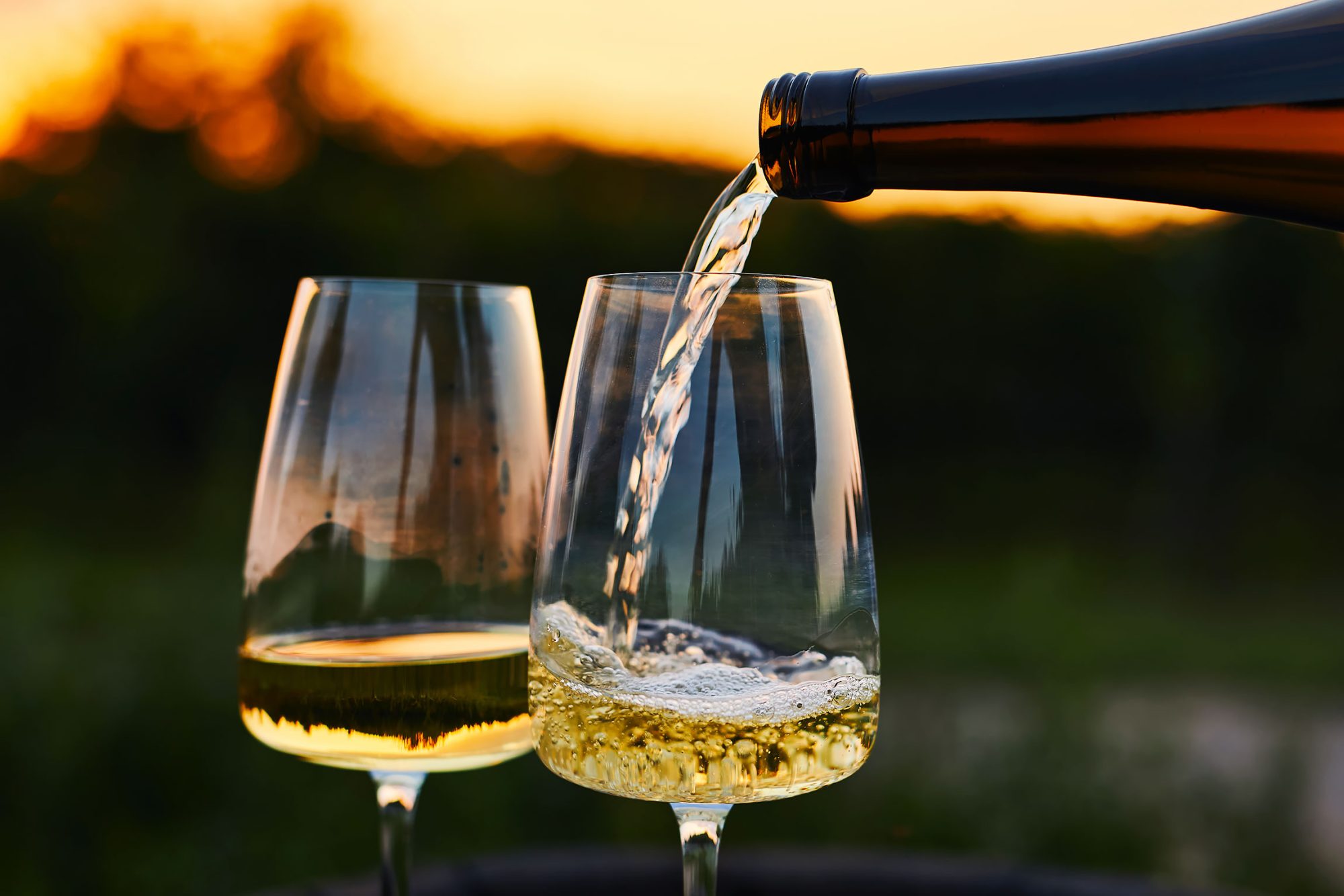 How Can I Easily Buy Sustainable Wine?
So you are a wine fan and want to make the step towards sustainable drinking?
Before choosing, take time to learn more about where the wine came from and how the grapes are produced. The easiest way is to look for some of the above-mentioned y labels—such as LIVE—on bottles of wine when you shop.
So enjoy your next happy hour, now you know how to do it sustainably!
Best sustainable wine delivery services: