Reading Time:
2
min
Have you noticed a particularly balmy winter? Well you're right, worldwide 2019-20 winter has set new records for the warmest temperatures since data collection began in 1855.
In the EU, the Copernicus Climate Change Service documented the average temperature for December, January and February was 1.4°C above the previous winter record set in 2015-16. Helsinki saw a more dramatic increase, noting a surge of 6°C compared to average winters, with no snow all of January or February—a first in the Scandinavian capital used to skiing to work.
Germany's harvest of ice wine (a wine that uses frozen grapes) fell completely, with the dessert wine now becoming a rarity. Meanwhile France saw a temperature rise of above 2.6°C throughout the entire country, and the UK's intense floods are likely linked to higher winter temperatures.
In Australia winter is an entire month shorter, with warmer and longer summers intensifying wildfires and drought.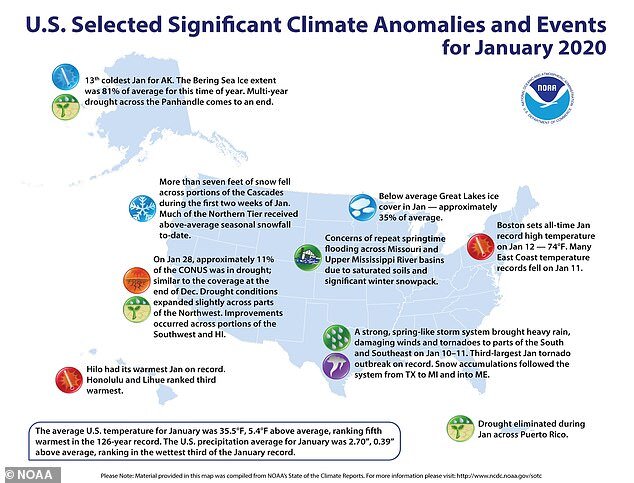 The USA was no exception, with most states recording warmer temperatures—except for Alaska who had a record cold February. Drastic weather patterns were widespread, with very wet Northern states and severe droughts in Southern ones: namely Texas.
Scientists have a theory for this sudden short winter: a positive Arctic Oscillation. A phenomena whereby the jet stream traps cold air in the Arctic, impeding it from reaching lower latitudes. Whether or not this extended positive Arctic Oscillation is due to climate change is up for debate. Yet we can consider this: due to climate change the Arctic is the fastest warming area in the world, a factor that is most likely altering weather patterns everywhere, including the jet stream.