Reading Time:
2
min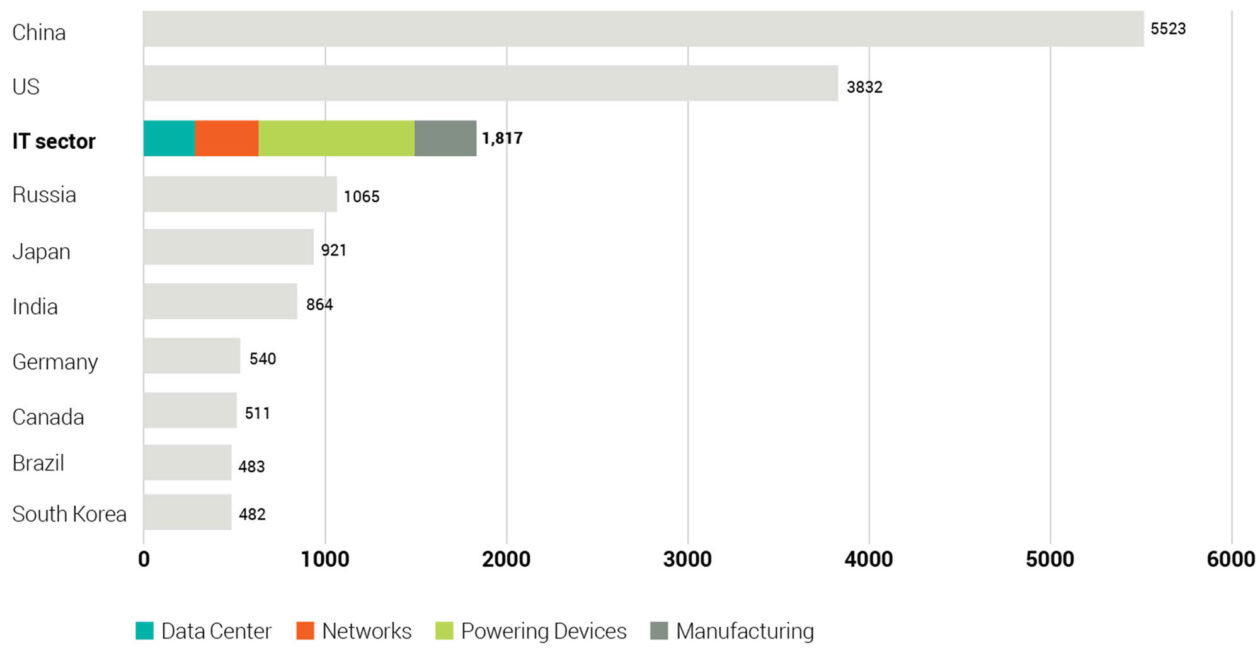 Smartphones are particularly insidious for a few reasons. With a two-year average life cycle, they're more or less disposable. The problem is that building a new smartphone–and specifically, mining the rare materials inside them–represents 85% to 95% of the device's total CO2 emissions for two years. That means buying one new phone takes as much energy as recharging and operating a smartphone for an entire decade.
A new study from researchers at McMaster University published in the Journal of Cleaner Production analyzed the carbon impact of the whole Information and Communication Industry (ICT) from around 2010–2020, including PCs, laptops, monitors, smartphones, and servers. They found remarkably bad news. Even as the world shifts away from giant tower PCs toward tiny, energy-sipping phones, the overall environmental impact of technology is only getting worse. Whereas ICT represented 1% of the carbon footprint in 2007, it's already about tripled, and is on its way to exceed 14% by 2040. That's half as large as the carbon impact of the entire transportation industry.


Where most of the damage is done is in the vast amount of precious metals and rare earth minerals needed for each device. Our complex supercomputers contain these metals: titanium, iron, gold, copper, cobalt, silver, platinum and aluminium—which makes up 24% of your iphone. The rare earth minerals used are: Yttrium, Lanthanum, Neodymium, Gadolinium, and Europium, among others. Today there is an actual booming business sector that mines your phone and resells the metals and minerals for you. Some of these minerals are used in minimal quantities, however as demand surges and the life-spans of our computers declines, mining for all of the above is having a heavy toll on our environment.
Currently China supplies 30% of the world's rare earth mineral. Why? Lax environmental policies and cheap labour made China the world leader in rare earth mining.

The foul waters of the tailings pond contain all sorts of toxic chemicals, but also radioactive elements such as thorium which, if ingested, cause cancers of the pancreas and lungs, and leukaemia. "Before the factories were built, there were just fields here as far as the eye can see. In the place of this radioactive sludge, there were watermelons, aubergines and tomatoes," says Li Guirong with a sigh—excerpt from the Guardian
So before you purchase a new phone or computer ask yourself, is the environmental damage worth it? It's time to demand tech companies to revert back to selling quality over quantity by producing products that last over a decade, and perhaps buy back or refurbish our old devices…