Reading Time:
2
min
It's time to take a stand, one that will change history.
Nature's voice is being silenced by greedy lobbyists and politicians, and humans' are on a direct path to extinction. But there's one fighting chance and it means that YOU should join a movement that will make it into history books.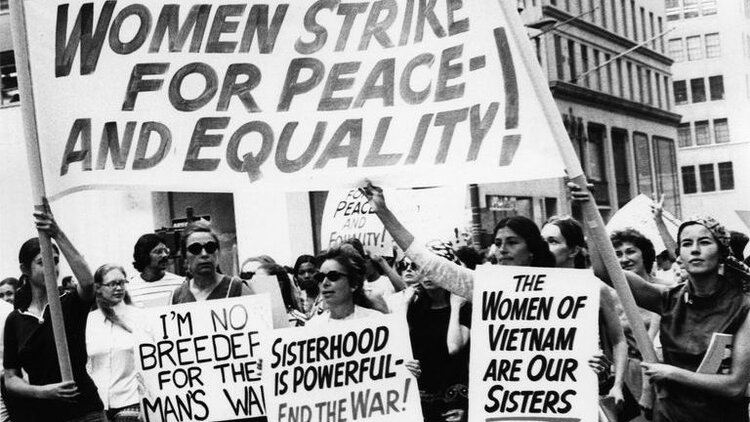 Women Protests in 1970s
Certain dates will never be forgotten: August 28th 1968 recalls the march for Jobs and Freedom that sweeped the Mall in DC led by Martin Luther King Jr., March 12th 1930 marks Gandhi's 240 mile march against British Rule in India. Throughout the 60s and 70s students took the streets to fight for women's rights and against the Vietnam war. History is a study of change.
We are all in despair of the current status quo, with the world either burning or melting, it is safe to say we ALL agree it's time to change again. Cynicism and apathy are the plagues that are slowing down a real movement. Thinking "nothing will ever change" or "i'm too small to make a difference" is exactly the wrong mentality. One must embody change for it to become a reality.
Seeing how the people in power are resistant to change they leave us no choice but to take a stand. To take the streets once more, disrupt business as usual and defend our fragile nature and species.
Extinction Rebellion, Friday's for Future, 350.org, and the world have set a date for this change to begin, the global climate strikes start on: September 20th 2019 and will continue into October 2019.
Civil disobedience has made a difference before, and it will again.
Youth Climate Strikes April 2019
How to know what's happening and when?
Check out the Global Climate Strike to find out what's happening near you! Make sure to contact Fridays For Future and Extinction Rebellion in your country to double check the times and venues. The strikes will be held in over 1544 cities/towns and 118 countries.
Be there, be part of change, and be part of history.
Article by: Isabella Cavalletti