Reading Time:
2
min
Let's go back to the start.
Here's the Meatless Mondays 2.0. We challenge you now to endeavour in a more difficult task. One that is both healthier for your body, for the environment and for your mind. Eat vegan during the week and eat meat only for treat. Let's return to the times when meat, fish and cheese were delicacies, enjoyed every once in a while. It will appease your mind knowing that you can indulge over the weekend, or that you can savour the stinky cheese on your trip to France. Share this challenge and let's make it global!
Join our list of challengers below!
*tip download LIVEKINDLY's meal planner to help you in this endeavour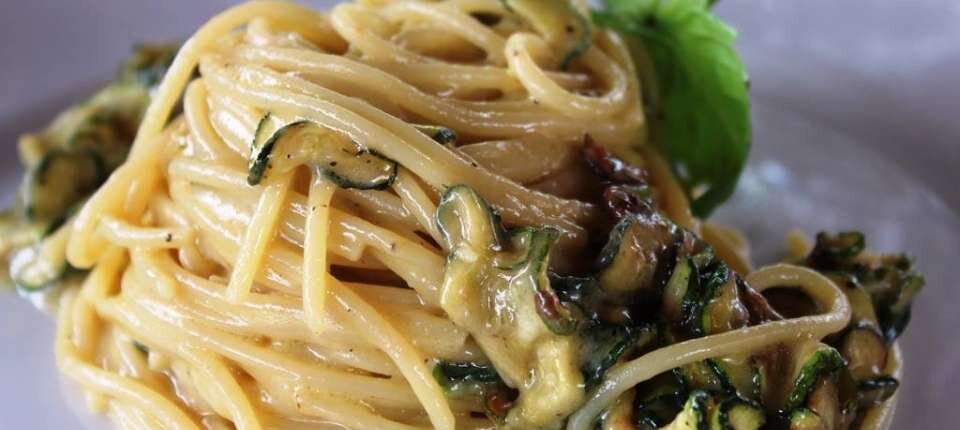 and yes, spaghetti with zucchine are in fact vegan
Here are the numbers of the real environmental cost of only 1kg of steak:
1,800 gallons of water: rearing animals is the world's most water intensive food industry.
64.5 square feet of land: currently livestock is the world's largest user of land resources, with 26% of ice-free land dedicated to grazing and over half of current global crop production going to feeding livestock.
13.5 lbs of Feed: 1/3 of fish and 36% of crop calories are turned into animal feed.
0.126lbs of methane: methane is 20% more potent than CO2 as a greenhouse gas. A cow's digestive system naturally produces methane.
4lbs of carbon: total carbon footprint released during a steak's production
In a future of water scarcity, a growing population and warming temperatures this allocation of precious resources to livestock cannot persist. We must decrease our steak consumption.