Reading Time:
< 1
min
Where we see environmental calamity others see economic opportunity. An increasingly melting ice cap is opening new trade routes, mining possibilities, and oil drilling.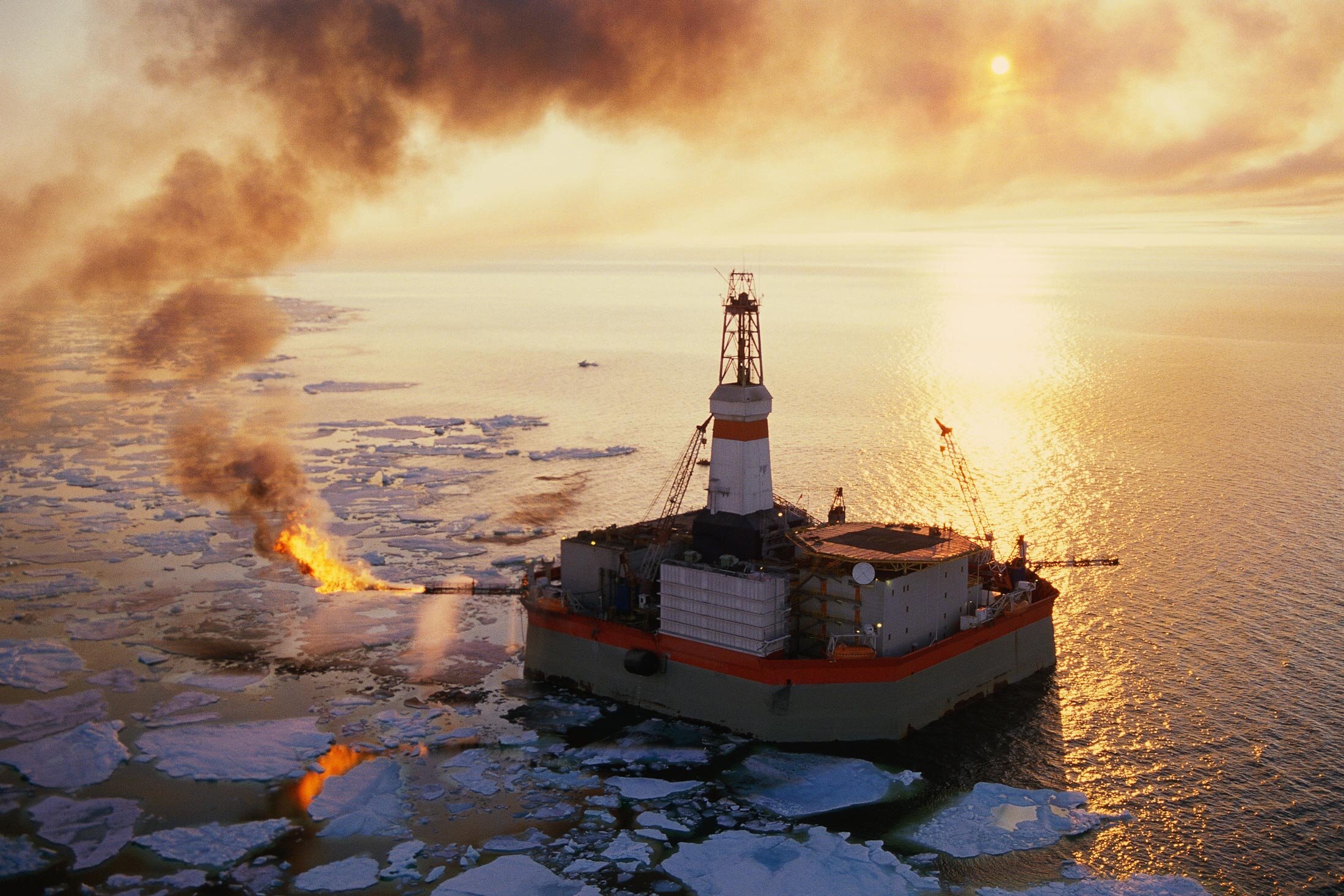 Oil rig in the Beaufort Sea
Amidst a climate crisis it seems savagely ironic for people to start mining the melting Poles. Yet, it is the new frontier, dubbed the "Arctic Rush" and players are already setting up to see who seizes this opportunity first. The NGO Rainforest Action Network revealed that UBS Bank invested about $300 million in Arctic oil and gas projects between 2016 and 2018.
However, this costly new exploration might be losing its funding. UBS is the new addition to the list of banks who are boycotting Arctic off-shore drilling and joining the three American giants: Wells Fargo, Goldman Sachs and JP Morgan as well as asset-management BlackRock.
The climate crisis is creeping into banks' agendas and new commitments to policy shift is causing backlash in the Arctic. Let's hope more banks will follow this wonderful trend.