Reading Time:
3
min
Living in any of these will make you forget you're even vegan.
The rank has been determined by looking into the cities where delicious vegan restaurants with innovative dishes are growing, along with how easy it is to find plant-based options.
1. Sydney, Australia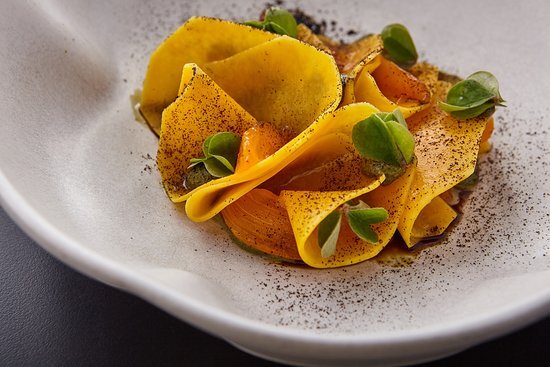 Vegan dish at Yellow, Sydney
The Harbour City with a mighty vegan culture. There is no doubt that the Bondi beach health-conscious surfing culture has now crept its way into every aspect of dining in Sydney as well. So it ranks as our number one for its ease in finding a vegan menu in almost every restaurant you go to. Nonetheless, curious chefs and lunch spots have turned completely plant-based, so head to Yellow for a fine bistro experience. Or are you having dumpling cravings? Try Bodhi for CBD infused yum cha or Gigi's Pizzeria for dairy free margheritas. For farm to table goodness don't miss out on Acre Eatery.
2. Los Angeles, USA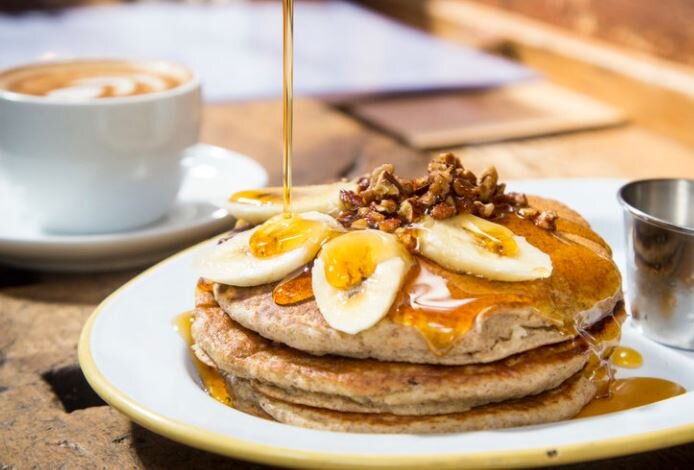 Pancakes at The Butcher's Daughter in LA
The vanguard city in the US is the destination for vegan chefs and novel cuisines. Attracting creatives for decades this city is now setting the standard for health-conscious living and eating. Where trekking Runyon Canyon every morning and being a yogi is the absolute norm, of course being vegan has become the natural progression. Meet The Butcher's Daughter the vegetable slaughterhouse or pop into Gracias Madre for a vegan taco, head to Crossroads to indulge in recipes you won't even realise are vegan or stop by Flower Child and Café Gratitude for a quick and easy lunch. There are plenty of options in LA, so pick and choose depending on your mood.
3. Ubud, Bali
For anyone who's been to the island of Gods it won't come to a surprise to find it on this list. From Zest, to Moksa to Alchemy, and The Seeds of Life, the choice of vegan restaurants is endless. Each with its own creative mastery of vegan cuisine, playing with spices and textures to enhance vegan dining. Most locales even boasting farm to table produce with food forests and permaculture to complement their kitchens—which on a tropical island means plenty of choice! If you live in Bali you'll be spoilt by the wonderful array of pulled "pork" jack fruit and coconut ice-creams, as a tourist you'll think you've tip-toed into the future of dining.
4. Amsterdam, the Netherlands
Plant-based bowls at SOIL Amsterdam
The young hub of Europe. Where everyone rides a bike and chilling in a park is an everyday occurrence. Leading Europe in vegan options and meat-less junk food its list of vegan dining is one not to miss! From michelin starred vegetarian restaurant Vermeer, to easy salad and lunch spots: Venkel and SOIL to full out impossible fast food: Vegan Junk Food Bar and Deer Mama. The students and youth of Amsterdam have spoken, and the city listened. Eating consciously here is easy.
5. Tel Aviv, Israel
Seitan skewer at 416 in Tel Aviv
A major hub for agrofood tech, Tel Aviv is also a leader in vegan cuisine. For years Israeli cuisine has enamoured vegans with its array of hummus, falafels, tahini, bulgur salads, yet its budding vegan scene is showing a flare of middle-eastern influence and creativity. The spices and flavours paired with fresh produce from farms close to the city can turn a trip to Tel Aviv into a vegan culinary adventure. There is a spot for every type of vegan, from more traditional recipes like Meshek Barzilay to conscious superfood cafés like Anastasia and Bana, and trendy 416.