It's called Too Good To Go and it's an app as simple as it is brilliant. The driving concept is that every day, the app sells good, quality and unsold food at a third of the original selling price. This is for everyone: shopkeepers, who avoid throwing away good food and get an unexpected profit, as well as customers, who can eat quality dishes for less, and the planet, considering that every year we throw away 1.3 tons of food.
Let's start from the beginning. Too Good To Go was born in Copenhagen in 2015 and just after its launch, the app immediately found great success because it is not based on discounts but on something concrete: the Magic Box. In practice, restaurants, supermarkets, bakeries, pastry shops and delis sell unsold food every day but still good quality, at a low price. 
How? 
By creating Magic Boxes, that users can book and pick up at an indicated time where the exact content of these boxes is discovered at the time of the collection. Users who have downloaded the app, can geolocate themselves and see which are the places nearby that sell the Magic Box and at what time. Once decided, you book your own Magic Box, you go to collect it, you pay and the game is done: less food waste, happy shopkeepers because they have a gain where before there wasn't, satisfied customers because they get good food at a lower price. And the planet thanks because it creates a virtuous anti-waste network.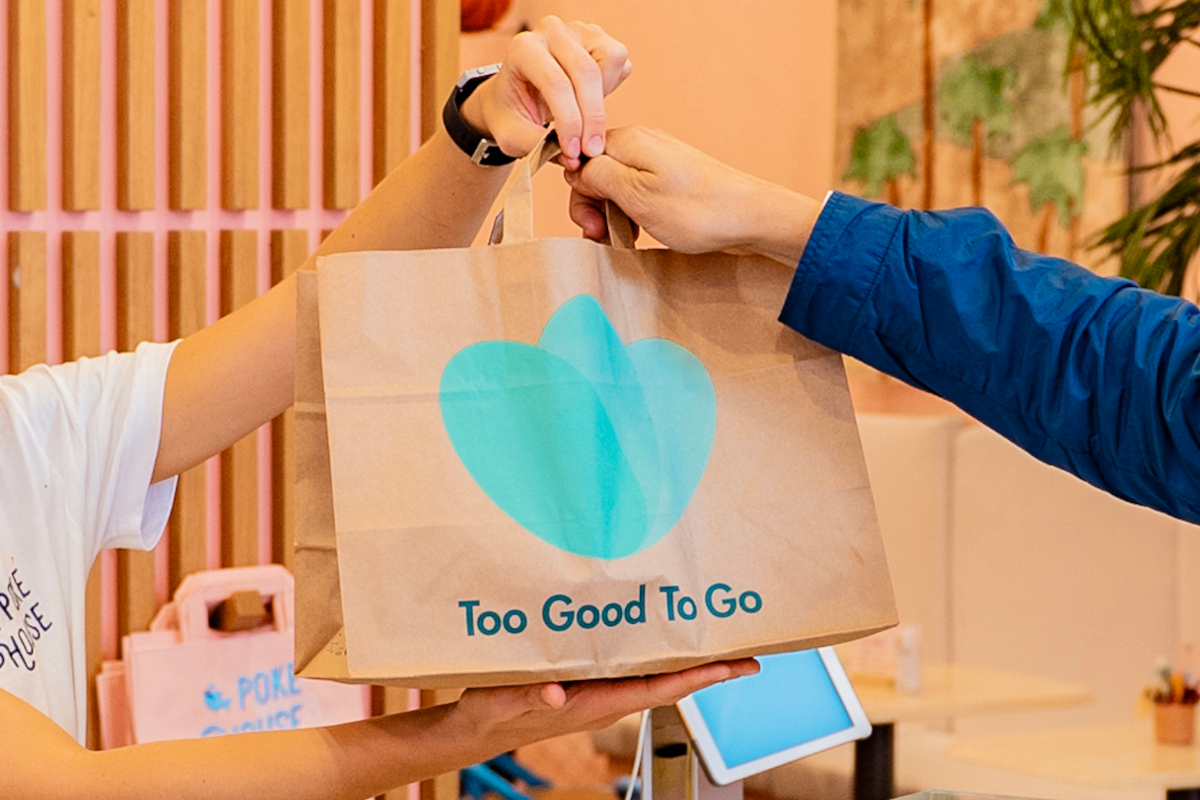 Too Good To Go, the no.1 app fighting food waste, has published its second sustainability report, which shows the impact of the company's results and initiatives in 2021. In fact, over the past year alone, more than 19 million users and 81 thousand commercial merchants have been involved in the anti-waste project and over 52 million Magic Boxes have been saved in the 17 countries where Too Good To Go is present. In parallel, the app has found – thanks to the collaboration with Planetly – its carbon footprint, the estimate of the direct and indirect CO2e emissions, that has earned Too Good To Go the nomination of Company Carbon Neutral. Even in Italy, the app has reached important milestones, with 3 million users in 2021 and more than 13,000 merchants, resulting in sales of over 4 million Magic Boxes, the equivalent of more than 10,000 tons of CO2e saved and over 29,000 flights from Rome to London. Too Good To Go is a win-win solution for the consumer, combining economic with environmental savings. 
Another article you might like: NotCo
Each Magic Box, in fact, is sold at a third of the commercial price of the products inside, and at the same time allows the saving of the emission of 2.5 Kg of CO2e*. Buying a Magic Box per week can save up to 400 euros per year, avoiding the waste of 52 kg of food, which is equivalent to 130 kg of CO2e not emitted into the atmosphere. "We are proud of the activities undertaken and the results obtained last year because they show us how commitment and consistency are essential to have a concrete impact and achieve tangible goals in favour of the environment", comments Eugenio Sapora, Country Manager Italy of Too Good To Go. "A dedication that unites all the countries where Too Good To Go is present, especially at a time like this when the food industry is unstable and having a tool that is useful to the environment as to our finances can be decisive. The challenge now is to become more and more widespread in the territory and bring this issue into the daily lives of all citizens".
On their website, you can find their philosophy, which we report below:
OUR AMBITION. Our mission is to inspire and make everyone involved in the fight against food waste. To put our goal into practice, we want to translate our words into concrete actions and contribute on different levels to the construction of a global anti-spect movement. Only when we join forces to fight waste together will we be able to generate positive change. For this reason we decided to focus on 4 pillars, the foundations of our struggle: people, companies, schools, politics. In these four areas we have set out concrete objectives to be achieved.
Then, each of these four pillars addresses further developed areas that bring practical and useful advice for everyday life, for example on how to avoid food waste in the house, what they have done so far as a company, and educational tools against food waste including at school level, and international initiatives against food waste. In short, these founders did not just apply their principles in practice, which in itself would have been something great. They are also committed to explaining what they believe in, to making it accessible and real.
Moreover, it is surprising to note that more and more industries in the sector are reinventing themselves, for example, the British supermarket chain Waitrose will remove, from September, the words "to be consumed within" from about 500 fresh food products. 
The aim of the initiative is to reduce food waste: the group will eliminate expiry dates from pre-packaged fruits and vegetables in order to induce consumers to evaluate the edibility of products without any packaging. According to the government-backed Waste Resources Action Programme (Wrap) estimates, the removal of dates on fresh fruits and vegetables could save the equivalent of 7000 shopping bags in the UK. Potatoes, according to Wrap, are the most wasted food in the country. Waitrose is only the last supermarket chain to join the initiative to reduce food waste: at the beginning of the month the Marks & Spencer group, after an initial trial period, removed the expiry dates from more than 300 fruit and vegetables.
In England it was the Tesco chain,  that started this initiative initially in 2018, removing the dates from a hundred fresh food products.
Another article you might like: Why Are Extreme "One-In-A-Lifetime" Weather Events Becoming More Frequent?
In short, if the reason that once moved companies and people was just the business, now that's no more enough: the priorities become others. More and more entities are realizing that business reasons are not enough when the planet is involved.