Reading Time:
2
min
"CDP's data shows that companies are starting to work towards more resilient supply chains, but many are yet to grapple fully with this shift and the associated opportunities it brings" -Paul Simpson (CEO of CDP)
About the Report:
CDP's forests program acts on behalf of institutional investors, who use CDP data to engage with portfolio companies, inform investment decisions and catalyze change.


In 2016, 365 investors with US$22 trillion in assets were signatories to the program. On behalf of these investors, this year we asked 821 global companies to provide information about how they are managing and mitigating the risk associated with the sourcing or production of the four commodities most responsible for deforestation – timber products, palm oil, soy and cattle products.
In total, 201 companies responded to our 2016 investor-backed request, a 10% increase from last year. Companies were selected based on economic and environmental criteria.
CDP's forests program has used the MSCI ACWI All Cap Index, together with CDP research and GCP's Forest500 list to identify and prioritize the largest and most impactful companies in relation to deforestation risk. This report summarizes and analyzes the disclosures made through the 2016 information request of 187 companies that responded before August 2, 2016.
It is aimed at companies facing commodity-driven deforestation risks, and the opportunities that sustainable sourcing of these commodities bring. The report will also be a good resource for investors seeking to better understand how the issue of deforestation might impact their portfolios.
In particular, this year's report and the underlying data analysis aim to further highlight the business case for action on deforestation and what is at stake – from company revenues to the delivery of international commitments – if this action is not accelerated and cascaded through supply chains.
Reducing deforestation and restoring the world's degraded forests is critical to meeting the targets under the Paris Agreement and the Sustainable Development Goals. By acting on deforestation, companies will not only increase the resilience of their supply chains but also play a key part in the solution.
Uncooperative Companies:
Pages 39-46 of the Forest Report show the long list of companies who refused to disclose their supply chain to the CDP. From Christian Dior, to Domino's Pizza, to jcpenny, and Adidas… the list is extensive.
Read the full Report here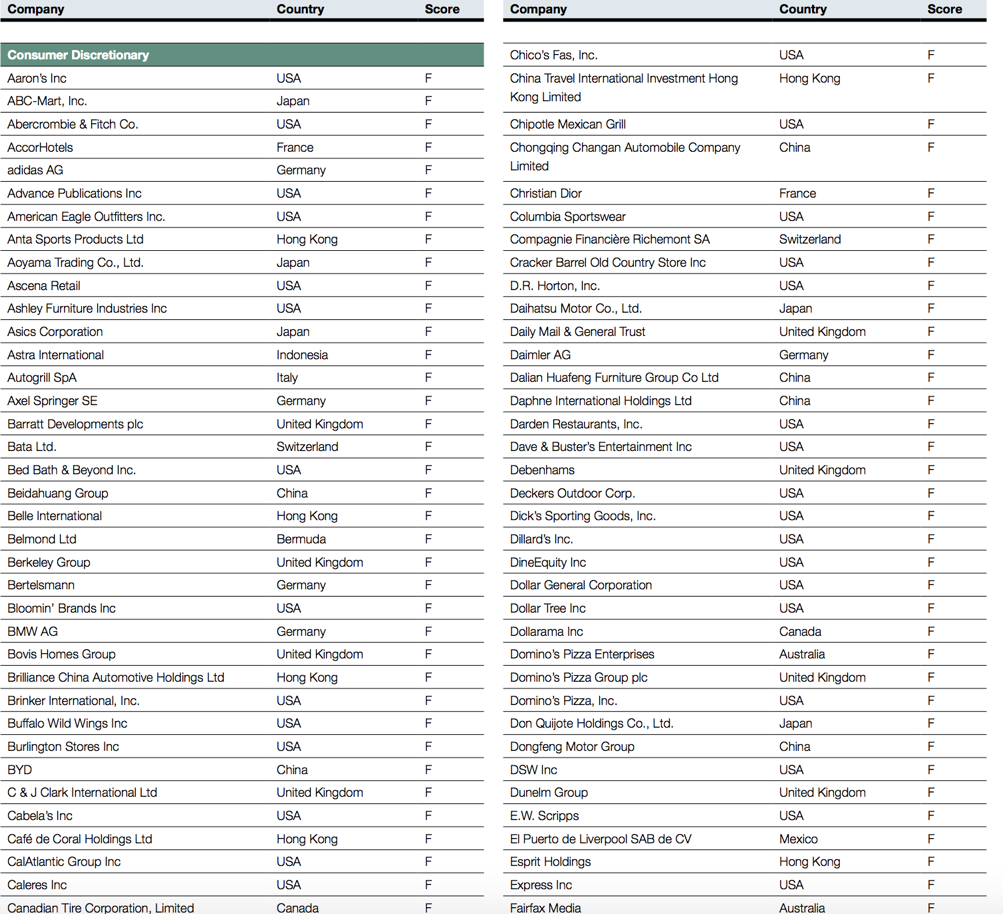 ---