Reading Time:
2
min
Vertical Field is an Israeli startup specialised in plant walls. Recently, it has set up urban farms in supermarkets, allowing customers to buy food grown on site!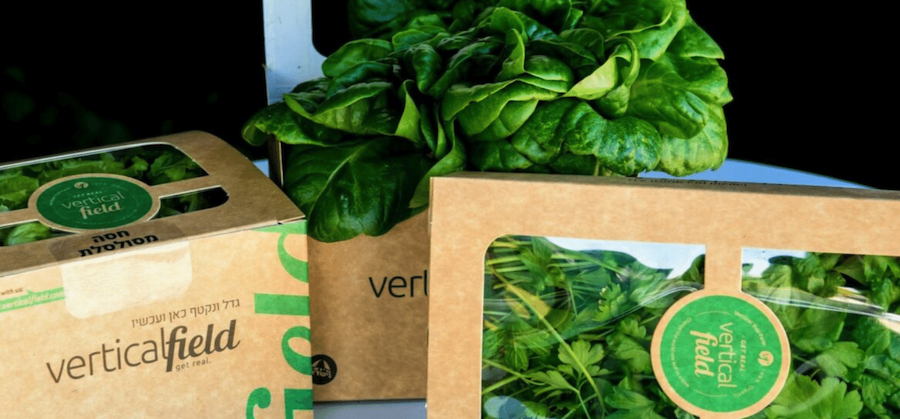 The startup is at the forefront of supermarket shopping: hyper-local urban gardens. Last year Vertical Field partnered with Rami Levy supermarket chain to build vertical indoor farms in their parking lots, raising pesticide free plants like kale, lettuce, basil, cilantro, dille, parsley, peppermit, bok choy, and spinach.
This novel idea cuts transportation costs and emissions, whilst consuming 90% less water than traditional farming.
Vertical farming uses LED lights, these accelerate the growth cycle as they are not dependant on the weather, creating a year-round fresh harvest directly within reach of the consumer.
What's even better?
The idea is catching on. Vertical Field has over 14 years of experience in installing living walls, and now the company is expanding to the USA.
"[Our goal is] to penetrate the global market. We have begun that process starting with the United States, where we have two farms, and we plan to continue to expand there. We are also currently developing several promising projects both in the field of vertical urban farms as well as vertical landscaping that will be launched in the USA, in Europe, and other regions."— Noa Winston, marketing director for Vertical Field
This type of innovation could truly revolutionize our relationship with our broken food system. Bringing the production closer to the consumer not only saves tons of resources, but brings us closer to food production. Fingers crossed our future is clad with urban farms!