Reading Time:
2
min
With biodiversity in steady decline NGO Rewilding Europe is breathing life back into Europe's vast landscapes.
Rewilding is a progressive approach to conservation. It's about letting nature take care of itself, enabling natural processes to shape land and sea, repair damaged ecosystems and restore degraded landscapes. Through rewilding, wildlife's natural rhythms create wilder, more biodiverse habitats.
From the reintroduction of wild horses, to bison and tauros to wolves and bears. Rewilding seeks to give nature a helping hand to get back on its feet. This can be achieved with the right conditions – by removing dykes and dams to free up rivers, by stopping active management of wildlife populations, by allowing natural forest regeneration, and by reintroducing species that have disappeared as a result of man's actions. Then stepping back and letting nature manage itself.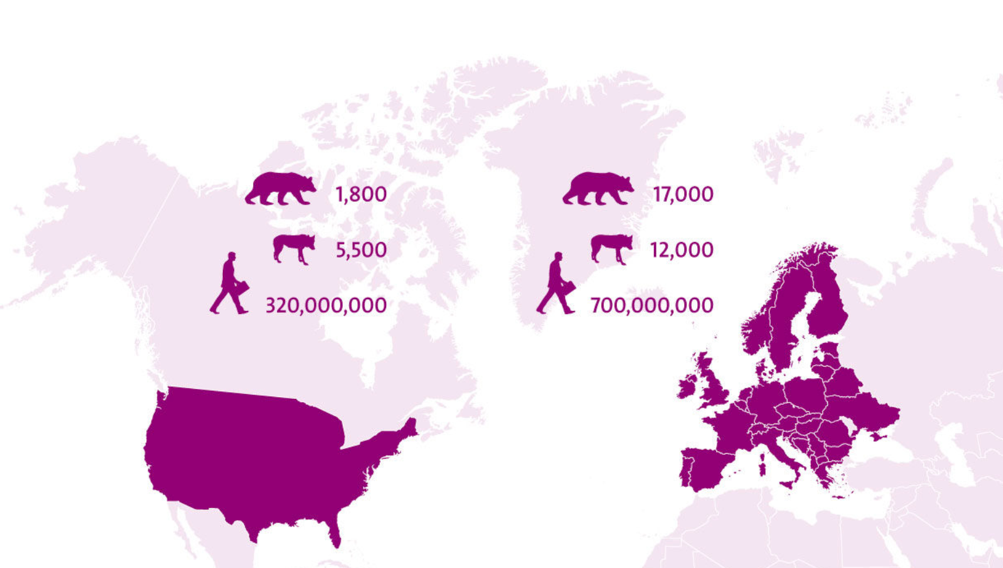 Fostering Coexistance in a Human Dominated Landscape
Eight selections of iconic animals and plants that represent Europe's rich biodiversity.