Reading Time:
3
min
Understanding the antagonistic relationship between rainforests and agriculture
Rainforests are old ecosystems. Some are over 120 million years old. Yet they're being ravaged and lit on fire all around the world. From Indonesia and Brazil to Congo and Madagascar. Home to 20% of the world's species, these sacred jungles are the basin of wilderness and biodiversity. So why the rampage?
Screenshot of satellite imagery of fires -28-08-2019 provided by FIRMS(Fire Information for Resource Management System) NASA.
A sign that we've entered the Anthropocene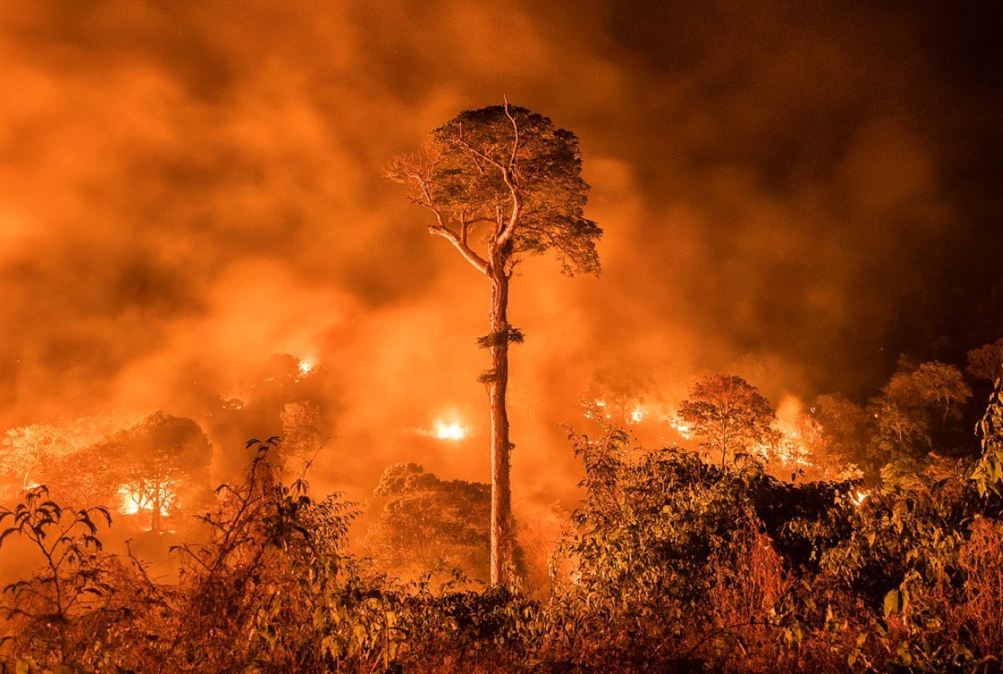 Photograph taken by Charlie Hamilton James in Maranhao, Brazil in 2017
With 7+ billion people roaming the Earth we have began altering huge swathes of nature, affecting climates and natural cycles, bending them to the needs of our species. But who is to blame? Is someone, something to blame for the demise of rainforests? Not one, but all. It is our system built on the notion of constant growth that is deteriorating nature, it is encouraging export above local needs.
To participate in the global trade Indonesia gave up the world's oldest rainforest in return for palm oil profits. In order to become the world's leading beef exporter Brazil sold the Amazon. So who are their main buyers? We all are.
In Tropical Africa:
The reason for deforestation and fires in Tropical Africa is somewhat different. Most countries are still large importers of food, with growing populations and ancient traditions.
Angola, Congo and Madagascar which this year had 3 times more fires than Brazil, a method known as shifting cultivation (also known as slash and burn) is still commonly used. In each country the method and tradition differs, but follows similar characteristics:
"An area of forest is cleared, the debris is burnt, and the land cultivated for a few years, then it is allowed to revert back to forest or other secondary vegetation before being cleared and used again. "(FAO)
In all three countries forests are cleared for subsistence and small-scale farming. In Congo this accounted for 84% of deforestation between 2000-2014, whereas commercial farming accounted for 1% of deforestation. There is no government intervention or outcry for the destruction of forest area, yet for the world these are devastating losses.
For generations farmer fires were not a concern in Africa as they remained mostly in savanna and scrubbier land. However, as the demand for agriculture increases, the method of shifting cultivation expands into forest areas, even into national parks. The shifting part of the method also implies that every couple of years new areas must be torn down. An unsustainable method for tropical rainforests as they take millions of years to form.
Each country views the method as a normal occurrence, every summer forests are set on fire and by September the first tropical rains should put them out. Yet governments aren't realising that rising temperatures and decrease rainfall due to climate change could spiral the fires out of control.
It is difficult to assess the intricacy of changing these traditional methods, yet it is not impossible. Regenerative farming can increase yields, provide fertile soil and at the same time capture carbon. Knowledge and education are humans' best assets, if regenerative farming were to be applied in Tropical Africa slash and burn could become a thing of the past, and rainforest conservation could gear profits towards sustainable tourism instead. Of course one can only dream.
Article by: Isabella Cavalletti