Reading Time:
< 1
min
In Kim Stanely Robinson's novel Ministry for the Future farmers get paid for a healthy soil—one that sequesters carbon.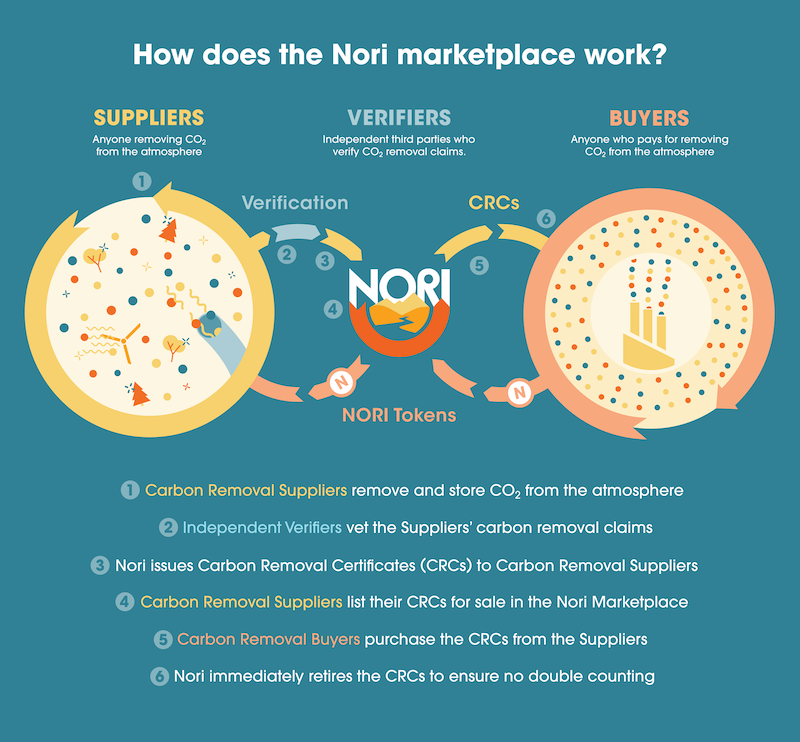 Nori might just be bringing that fiction into reality. Introducing the farmer forward carbon marketplace.
Nori is a marketplace for carbon removal. Starting with regenerative agriculture projects that store carbon in the soil, creating an economic incentive for farmers to engage in regenerative practices.
The platform makes it easy for businesses to get involved in carbon removal for emissions they can't yet avoid creating.
Nori is an open platform that everyone can invest in with confidence, no matter how big or small their contribution. A platform that allows individuals, businesses, and nature to thrive, while creating a legacy we can be proud of.
How is Nori different to other carbon off-setting?
Nori is creating a marketplace where farmers can set the price for their NRTs (Nori Carbon Removal Tonnes) and receive 100% of those funds. Creating an additional asset for regenerative farmers.
As we mentioned before, we know a farmer's margins are incredibly tight. Nori cuts down on project verification costs by working with a third party carbon quantification tool. This way, third parties only verify input data. We also allow for the sale of additional ecosystem services.