Reading Time:
< 1
min
Coral reefs cover 0.1% of the ocean floor, but support 25% of all marine wildlife. 90% of them could bleach by 2050.
Nemo is a project that garners data and simplifies the processes of coral restoration.
How?
With specialised smart transport boxes that protect young coral from farm to reef

once young corals are ready to transplant into a reef Nemo's boxes minimise the amount of time the corals are exposed to other temperatures or pHs, this is thanks to the boxes having customizable temperature and pH condititons.

Drones that keep track of conditions and collect reef data around the world

Drones take the corals directly to the transplant location—streamlining the process: less staff involved, and less time consumed.
The drones also help scientists monitor the surroundings by 3D scanning and mapping coral reefs.

An easy platform to share the information around the world across all coral restoration project.
"NEMO is a 4 stage service helping municipalities to restore coral reefs in an efficient, sustainable way, with large-scale capacity."—Elias Thaddeus Pfuner, founder of Nemo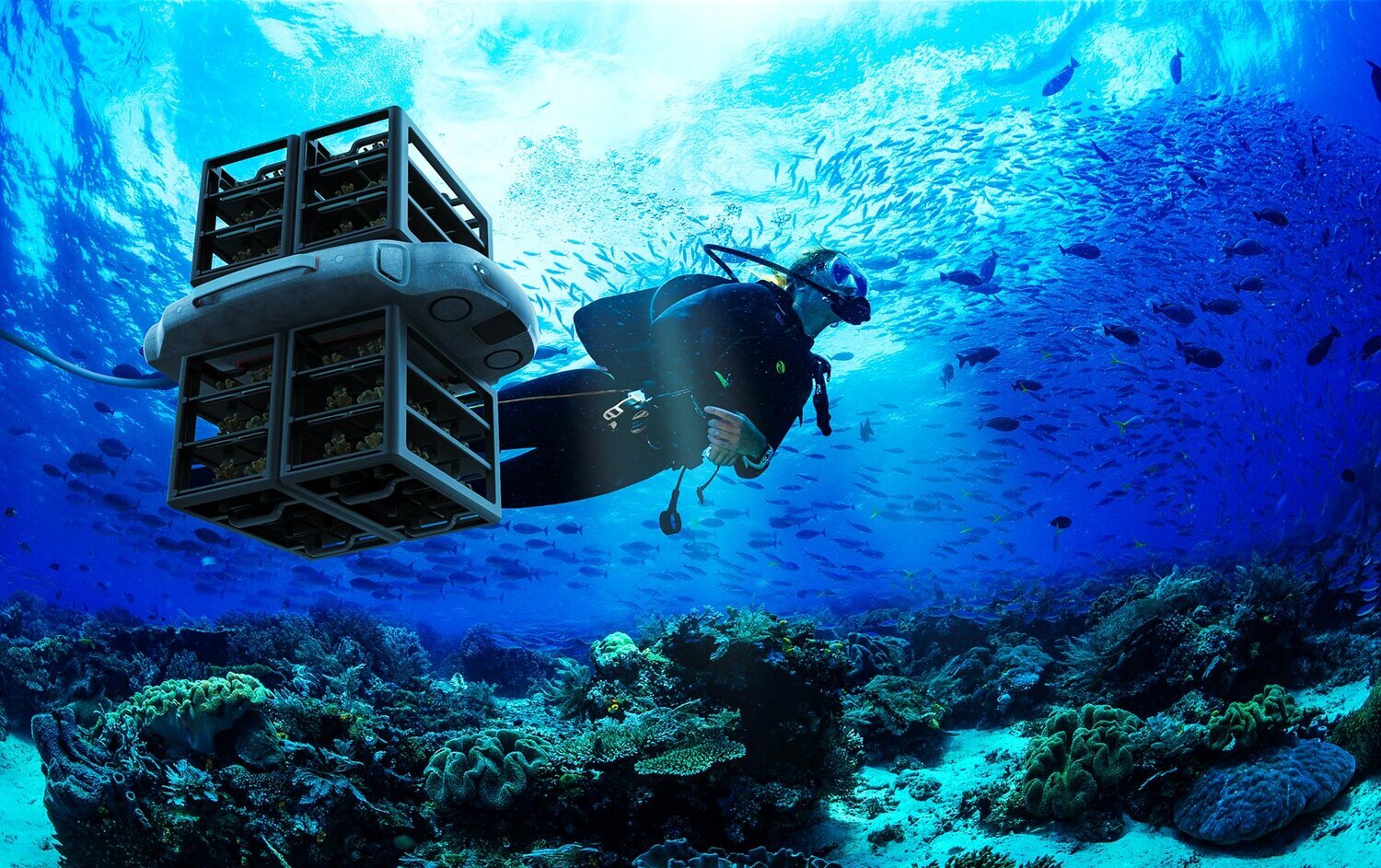 the nemo project