Reading Time:
2
min
A wonderful urbanization project is in the works in Melbourne, if approved it will turn parking lots into budding gardening community spaces instead.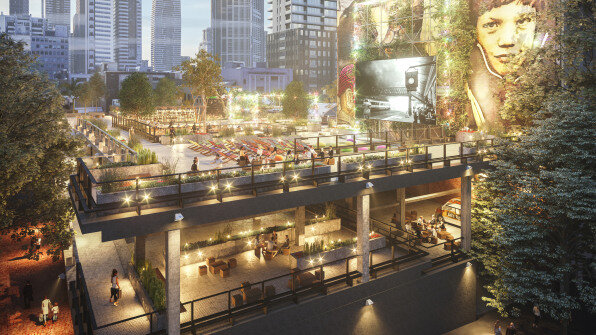 Parking garages are the city's third largest use of land–taking up 1,200 acres.The project, proposed by architectural firm Bates Smart, would redesign these spaces considering most parking lots are empty and out of service anyways.  The parking lots would be reclaimed  for the community and the environment by creating playgrounds, community gardens, and rooftops parks.
Bates Smart has already found 20 parking garages to begin its pilot project. According to the architectural buffet, most garages require minimum structural revision to turn into a new vertical urban space. The initial  parking garage candidate to begin its transition will be Melbourne's main sports stadium. This lot will transform into  a series of playgrounds, gyms with basketball courts, and other recreational spaces.
Having a space that was meant to hold cars for certain periods of time and transform it into an area where people can engage with each other and breathe fresher air through vertical gardening, indicates the sustainable and integrative path that cities should be moving towards for climate mitigation.
The project is being developed alongside the local government's design office. Once the state approves of the project, Melbourne will start breathing fresher air Along with a stronger sense of community.