Reading Time:
2
min
The issue with tissue is a big one, costing the planet swathes of virgin forests.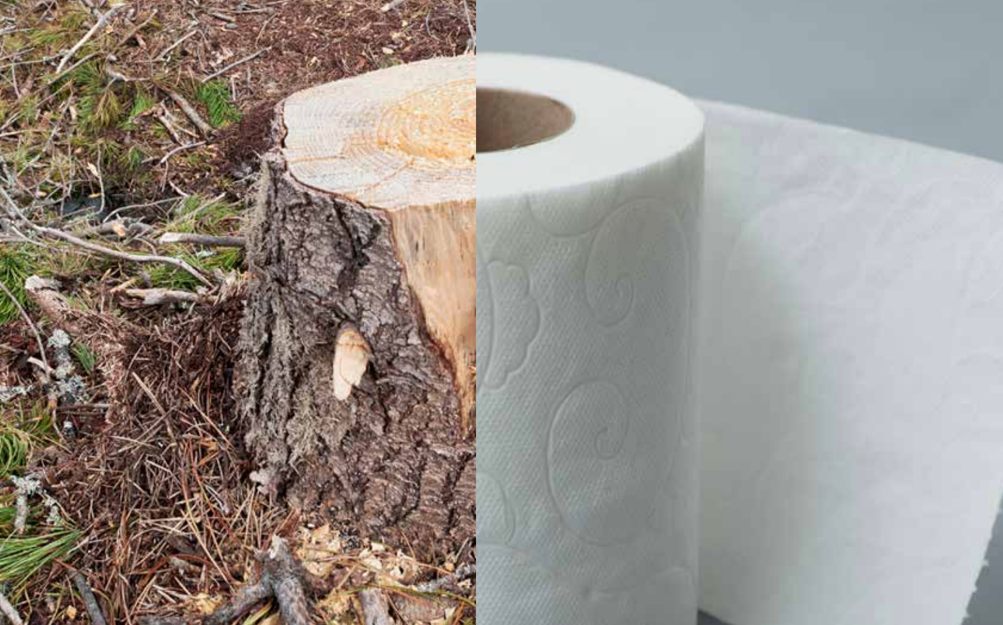 The vast majority of paper products are made from virgin wood pulp. In the US most are sourced from Canada's boreal forest. This has a detrimental effect not only on the local ecosystem but on the climate as a whole. Are we really wiping our assholes with trees? At a time when we should be cherishing trees the most—fyi they absorb CO2 and produce oxygen! Whilst politicians promise to "plant more trees" it seems ironic that companies such as Proctor Gamble are flushing them down our loos.
The Canadian Boreal Forest is the world's largest intact forest, making it a huge carbon storer. Home to over 600 indigenous communities and countless endangered species—including the boreal caribou, Canadian lynx and the American marten—it is a natural and cultural wonder. However, between 1996-2015 more than 28 million acres of boreal forest were logged to meet the US's demand for tissue pulp.
Our insatiable need for cheap tissue as well as companies' corporate greed are destroying these pristine environments at a time when sustainable alternatives are a plenty. So what can you do? Opt for brands that aren't ass whipes! Shop consciously and look for alternatives that use 100% bamboo, recycled pulp or are at least FSC certified.
Here the biggest culprits you should look out for: Procter & Gamble, Kimberly-Clark, and Georgia-Pacific—their brands: Charmin/Bounty/Puffs, Andrex/Cottonelle/Kleenex/Scottex, and Angel Soft/Brawny/Mardi Gras/Sparkle—They contain zero recycled content, irresponsibly relying exclusively on virgin pulp driving boreal deforestation.