Reading Time:
3
min
Art has been present in all social and political changes. Currently, the climate emergency we are facing has inspired creative souls to make Art that speaks to humanity and nature. We have made a list of artistic expression that uses sustainable methods to evoke a message of climate mitigation and natural protection. 
Kofi Effah: based in Los Angeles, originally from Ghana
Kofi started using acrylic buttons as a mistake in 2007. As a Fine Art graduate with an emphasis in textiles and metalsmithing, he has used this accident to inspire all of his later works: using various wasted buttons to create marvelous artworks that hypnotize the spectator.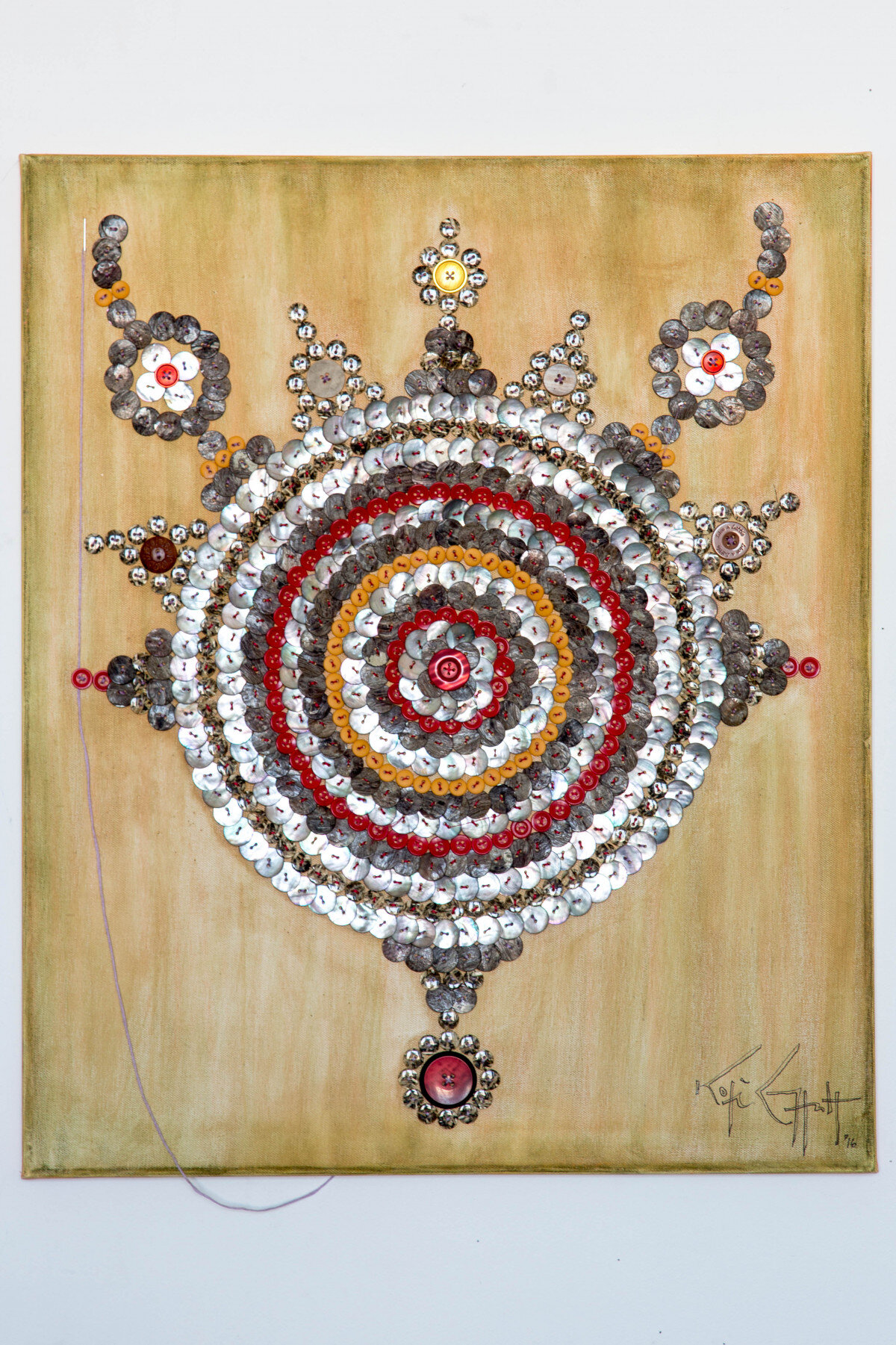 Jaynie started making her conceptual art in 2009 after the financial crisis. The cathartic art was born when she shredded her financial statements and sewed them together into a masterpiece. Her current artwork is made out of unrecyclable mail junk, including magazines with deep ink amounts that make it hard to recycle.
"My work explores consumerism and waste through a repetitive practice mirroring domestic tasks." -Jaynie Gillman Crimmins.
El Anatsui, born and based in Nigeria
Anatsui's work connects Colonialism, extraction, waste, and renewal through his materials, including bottle caps from Nigerian Liquor companies. The caps are flattened and sewn together with recycled copper wire.
Anatsui has been a pioneer in sustainable art, starting in the early 1970s using his re-purposeful method.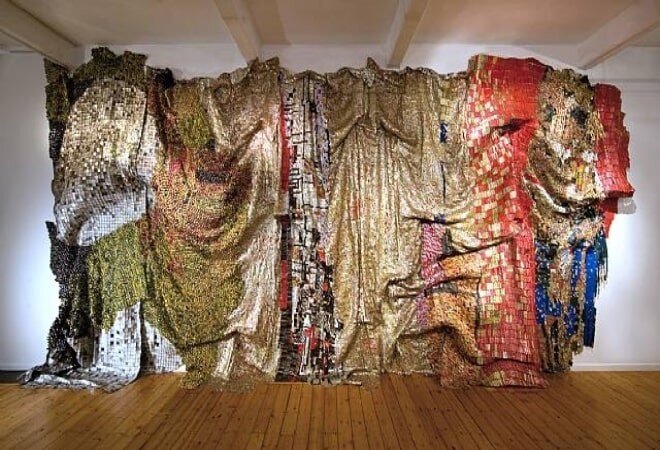 Andy uses nature to make momentary pieces of art. He uses wood, icicles, flower petals, leaves, stones, branches, and trunks to photograph his installations. His art is momentary because once the photographs are taken, the weather or the environment's species will destroy his work.
Marina DeBris, born in Detroit and based in New York
Marina makes "trashion" photography with plastic waste to raise awareness about the impact of fast fashion and plastic pollution.
DeBris has partnered with Friends of Ballona Wetlands, Ruckus Roots, and the United Nations Assembly on Climate Change.

Aurora Robson, born and based in Toronto and New York

Aurora is a multimedia artist that uses waste to create huge installations that demonstrate the impact consumerism and the plastic industry have on the planet.
Her light installations are all LED-powered to reduce energy consumption.