Reading Time:
2
min
You thought you didn't care about climate change? Think again… There could be no more chocolate by 2024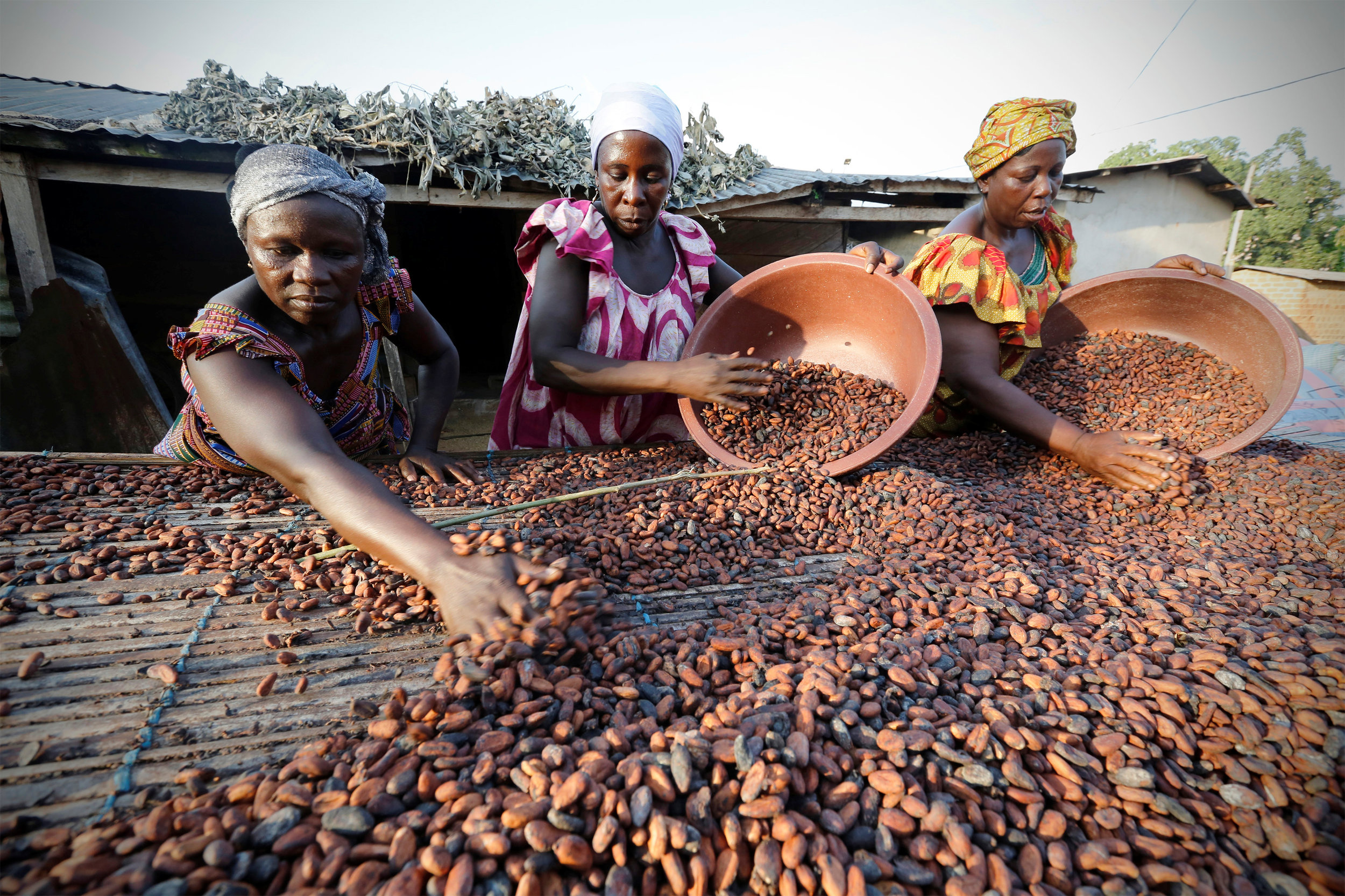 Cocoa growers in Ghana, photo courtesy of Brookings.edu
Map by the NewFoodEconomy.com
An increase in global temperature is putting our favourite indulgence at high risk.
Changes in temperature are wilting Cacao crops in Cote d'Ivoire and Ghana, where more than half of the world's cacao comes from. The danger to chocolate comes from an increase in evapotranspiration, as higher temperatures absorb more water out of soil and plants, the lack of rainfall will make it impossible to compensate the moisture loss.
"Global warming doesn't mean that there will be more places to grow cacao beans – in fact, it's the opposite."- Dr. Cornell.

Mars, the company behind M&M's and Snickers has pledged $1 billion dollars in its "Sustainability in a Generation" program, which aims to reduce the carbon footprint of its business and supply chain by more than 60% by 2050,
The research team has also turned to CRISPR, a gene-editing technology that makes small changes to an organism's DNA. Where Scientists are looking to develop hardier cacao-plants.
If all goes well, these tiny seedlings will soon be capable of surviving and thriving in the dryer, warmer climate.
Article by: Renata Collado
Sources: "When Chocolate Will Go Extinct", Business Insider.com, accessed 13/05/2019
"Climate Change: what could be wiped out by temperature rise", BBC.com, accessed 13/05/2019