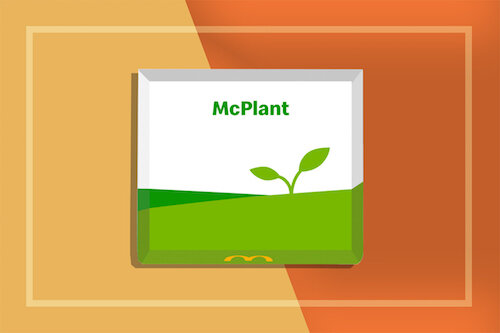 McDonald's has officially launched the first McPlant, veggie burgers options into its McMenu, along with plant-based chicken and even vegan breakfast sandwiches. As McDonald's's fast sales have decreased due to an increasingly health-conscious population, this might be their last chance at changing their image. Hoping to appeal to vegetarians at 3am after a fun night out; because, let's face it, no vegan will opt to have a "healthy" lunch at McDonald's.
Even though this is a massive leap for McDonald's, other fast-food companies, such as Burger King and Popeyes, had already added plant-based options to their menus three years ago. It was about time for McDonald's to join the bandwagon.
What this means for the climate:
Livestock are responsible for

14.5 percent

of all anthropogenic greenhouse gas emissions = less meat patties = less methane
As demand for beyond burgers increases its price will slowly be as competitive as meat options.
McDonalds sources its meat from shady Brazilian meat companies, that are driving deforestation in the Amazon
If McDonalds feels the heat, then vegans are becoming mainstream.
McDonald's announcement shows how consumers are slowly but surely altering big corp's behaviours—for the better.