Reading Time:
< 1
min
Czech architect Lina Bellovicova wanted a feat: build the first house in Czech Republic from hempcrete. The new studio and winter retreat is perfectly insulated and carbon-negative.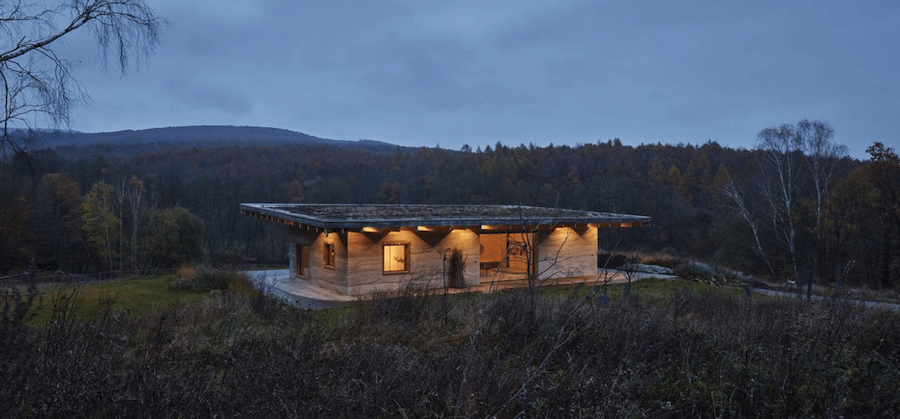 "I had a clear idea about the building material. As hempcrete has never been used as a building material in the Czech Republic, it was a great challenge for me as an architect. First struggles evolved in a valuable experience and fascination with its features and its history. Building with hempcrete is easy and allows the builder to build their house on their own."—Lina Bellovicova, architect
Hempcrete is created by mixing hemp shiv with lime binder, this then forms the walls of the home. The material is ideal for cold temperatures as it creates vapour-permeable insulation and damp-free indoor environments.
The real silver lining? Hempcrete is a zero-carbon composite—meaning that it absorbs more carbon than it emits during production.