Reading Time:
< 1
min
Dirty diapers are unrecyclable, toxic, and methane-emitting waste.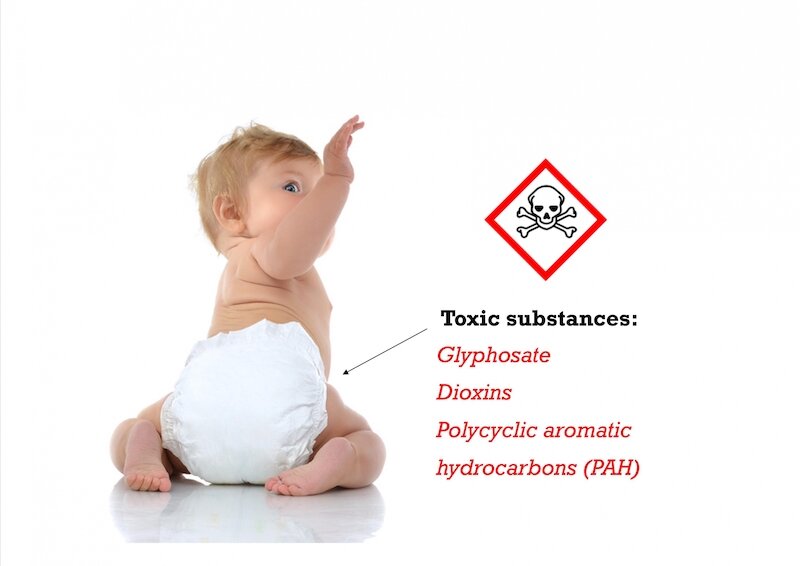 Globally as much as 2-15% of solid household waste is diapers and hygiene products. Most ending up in landfills, and could account for 11-20% of manmade methane emissions worldwide.
A newborn will poo about 6-8 times a day, this means that one baby will use up between 6,000 to 10,000 diapers or 2,000 pounds of toxic trash. If you pay attention diaper labels will actually recommend you NOT to throw away dirty diapers in the common trash, but to actually flush the "organic waste" into the toilet before. Who has ever done that?
Moreover, your baby's delicate skin is being exposed to carcinogens. Most diapers contain a list of harmful chemicals:
Sodium Polyacrylate (SPA)
Dioxins
Phtalates
Heavy Metals
VOCs — Volatile Organic Compounds
So what can you do?
Potty train your baby with the elimination communication technique